SHARLENE & MATAIA
New startup: IVALIUS
Bridging the gap between human and nature, IVALIUS looks to implement natures natural goodness in commonly used spaces. We sell plants, pots, pots in plants and wellness office packages With a unique and scientifically proven approach to human wellness via the branches of nature. IVALIUS strives to endorse the symbiotic relationship between human and nature promoting biophilia 'love of nature'.
KARA & AALIA
New startup: Business & Digital Strategy Consulting
We develop business and digital capabilities through accessible and practical advice, training, systems development, and ongoing support. We provide consulting support to assist individuals and organisations transition into digital workflows and improve efficiency, reduce administrative burden, streamline data collection processes, and strategize for the future. We strive to be accessible and build confidence in our clients.
KARAN
Founder of GoGrocer
GoGrocer is a grocery delivery service based in Auckland, New Zealand. We shop and deliver essentials to your doorstep! Our goal is to offer you convenience of buying groceries from comfort of your home, in just a few clicks.You place an order and a mojo - your personal shopper shops essentials for you.
Website: https://www.gogrocer.co.nz/
GERALDINE
New startup
Marriage Celebrant – I will be officiating at marriage ceremonies, supporting and guiding couples in completing all the necessary requirements for their marriage license and making it a special occasion for lifelong memories.
Driving Instructor – I will be planning and delivering lessons teaching drivers theoretical and practical driving skills in Auckland.
TONY & LIONEL
New Startup : KL Lab
Malaysian cuisine with the modern twist of home cooking style. Coming soon !
JASPAL
New startup: Drain flow
Drain flow is an double enzyme based, environmentally & user friendly cleaner sanitizer & degreaser & deodouriser. It is safer & healthier alternative to toxic cleaners, solvents, caustics & bleaches. Drain flow cleaners' concentrated formula can be used full strength - or diluted with water it can be used on any washable, indoor, outdoor, automotive or boating surface. It is an organic solution to a clean, green environment. Ensures clean work spaces. In process of MPI & Bio-Gro certification.
HANNAH
Treaxures Luxury is a unique platform bringing to you all things #Luxury in Nz. We make beautifully presented giftboxes and curate unique gifting experiences for special occasions, corporate events and weddings. We are launching our first collection of beautiful Turkish and Persian rugs and carpets.
Website:www.treaxures.co.nz
Facebook: treaxuresnz
Instagram: treaxuresnz
AMNA
Amna is an experienced Freelance Graphic Designer with a demonstrated history of working in the design industry. Expertise in Logo Design, Typography, Adobe InDesign, Graphic Design, and Page Layout. Currently, working as a freelancer and managing her own YouTube channel.
Website:AmnaTariq4
Facebook: Artdotdesigns
TESSA
Tessa is a life coach and author of the Twists and Turns of a Traveller and has strived towards finding her inner confidence and strength to break through barriers to success and now wants to help others do the same. Armed with life experience, a Bachelor's degree in Applied Science (Psych), a Master's degree in Teaching (Primary) and a Diploma in Professional Coaching; Tessa is here to help you confidently move forward to live a life that is true to you.
Website:www.tessasillifant.com
AMNA
Cravings by AK provides you a quick and great way to homemade recipes. You can find the recipes in detail and easy steps to follow while creating your own food experiences. Each recipe can give you a great level of flexibility for ingredients according to you and the taste of your loved ones. Easy to prepare with clear instructions, you will love the magic you going to make for every meal prepared. On top of all this, you can contact me any time and send your queries and feedback about my recipes. I would be happy to go the extra mile and help you out. Don't hesitate, keep yourself engaged, and subscribe to my channel for the latest.
YouTube:CRAVINGSByAK
Facebook:cravings.ak
CONNIE SU
A big thank you to all the valuable mentors especially Dr Sangeeta and her team members: Pablo, Laavanya & Ankita for their kind guidance and unconditional support! I have an amazing and memorable journey with all the great mentors as much as I enjoyed this learning path with all the talented & motivated participants. They have unleashed & elevated my inner potential as an entrepreneur and to share my passion & knowledge for art with people who need a space to relax, distress or unleash their inner creativity in a non judgemental environment.
Paint-n-Chill is a social painting event with a twist, in which the events are accompanied by beverages with all materials provided. The idea is that anyone who comes will only need to bring themselves and their friends to enjoy a relaxed day/night painting and socialising.
Website:www.paintnchill.co.nz
Facebook:www.facebook.com/paintnchill
FARUZA MOHIDEEN
Live your dream was an eye opener to me, extending a happy hand towards reaching my goal. The facilitators play a major role in extracting the best potentials which was within me but was unable to put it into practice. Little did I realize that I had more paths to conquer to bring out the best in me and to bring my dream into reality. They do inspire for sure. They are my shoulders to lean on when I need the most. I highly recommend to all who have dreams like me and need a hand to bring it to reality.
I cater for people from all walks of life. Depending on the individual need, I cater accordingly. I ventured into this in the recent past and I am very happy about the outcome so far. Our Facebook page: https://www.facebook.com/soul.its.your.soul/
Instagram: its.your.soul
SHAILA BHATT
Like a little child, I walked in with a dream asking for a star, never thought a cosmos would be handed to me. Thank you, team WEN for the support and motivation without which my venture couldn't have been a reality. Best wishes and keep going
Drive SMART is your local driving school driven by women providing with an excellent lesson and guide you to improve you're driving skills. Our Facebook page: https://www.facebook.com/drivesmart.auckland/
Instagram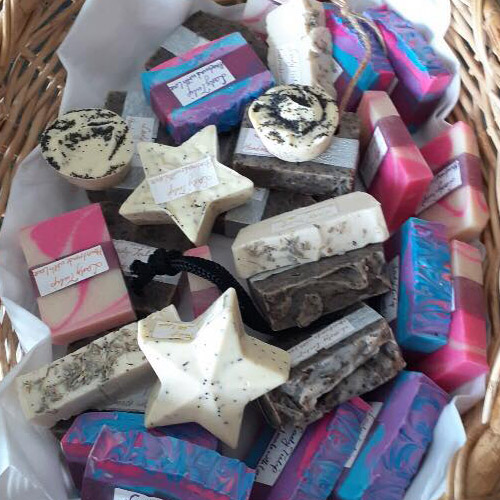 QING LI
Live Your Dream workshop opened my mind in many ways. I learned not only the tools and knowledge of starting a business, but also about myself, my strengths and weaknesses, my passion and dream. I'm grateful that both Sangeeta and Pablo challenged me and motivated me to think outside the box and find a way to reach my potentials.
The workshop also provides me with the opportunity to meet a group of lovely people from different backgrounds. We share our life stories, bounce ideas and encourage each other to fulfill our dreams. It was a great learning experience that I thoroughly enjoyed. A big thank you to Sangeeta, Pablo and Laavanya for making this happens.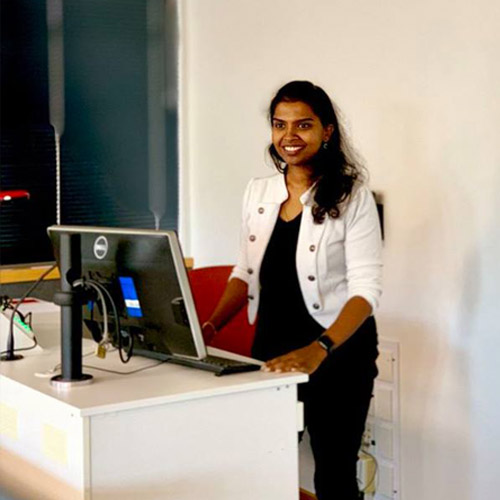 LATHA
Live your dream programme has helped me to explore my potential as an entrepreneur and helped me to gain confidence to jump on this amazing journey. Live your dream helped me in analysing the market, building the lean business model, validating the business idea, pitching the business, etc., which has helped me to gain motivation to kick start my business life. I really would like to thank Dr. Sangeeta for helping me out.
Website: https://brandupwise.com/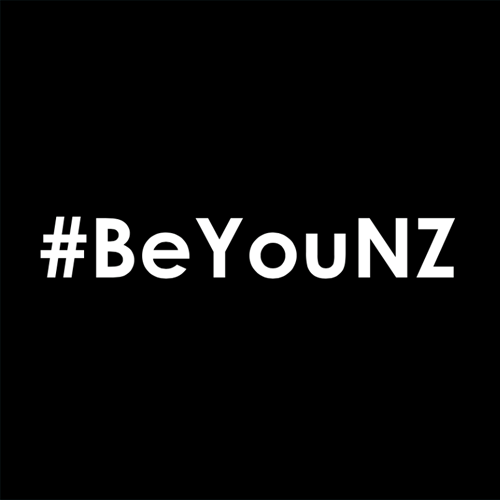 KANMANI BALA
The WEN workshops are a platform that are inspiring me to pursue my aspirations. It is great to receive guidance from mentors such as Sangeeta and team who willingly give us their time and share their expertise with us. I really appreciate their efforts and support in this journey.
I aim to start a platform that will spread a message of inclusiveness to anyone living in Aoteroa New Zealand, regardless of their race. I would like my effort to help people of various cultures and races embrace their culture as unique, and something to be celebrated. At the end of the day, I would like to feel like people of various races feel a sense of belonging here in New Zealand, which they consider home. Facebook page: https://www.facebook.com/Be-You-NZ/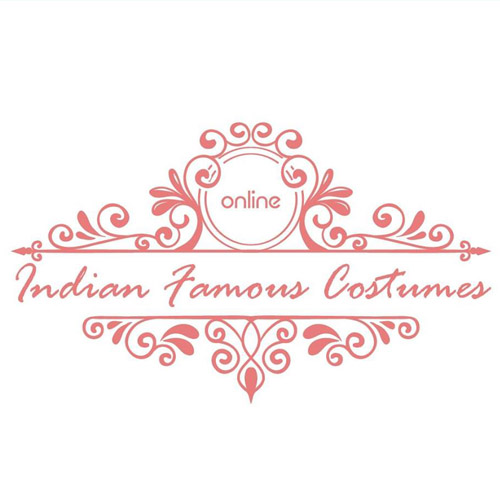 USHA
I wish to thank Sangeeta and Laavanya for their on-going support in making my own dream entrepreneurial idea a reality. Last, but not least A big thank you to everyone who participated in this year's Live your dream program and shred their ideas. I have been inspired.
Order Indian famous costumes online at India price+shipping charges only. Preorder Any designer cloths for kids and women. Our Facebook page: https://www.facebook.com/Sampradayavastra/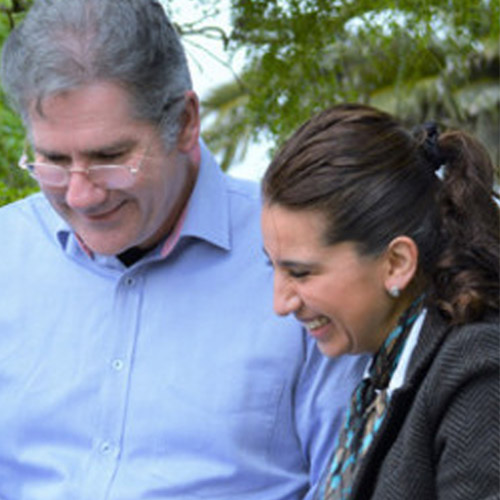 VANESSA
Sangeeta and her WOM-EN team inspired me with an excellent course Live Your Dream. They made me feel so comfortable and empowered my ideas to make it real.
ELDER IT is a New Zealand based computer support and training service which specializes in helping the mature community with computer, applications and software. We specialize in retirement village based customers and provide a comfortable 'home call service'. Our aim sees everyone, regardless of age, enjoy and be up-to-date with the latest technology. Our website: http://www.elderit.co.nz/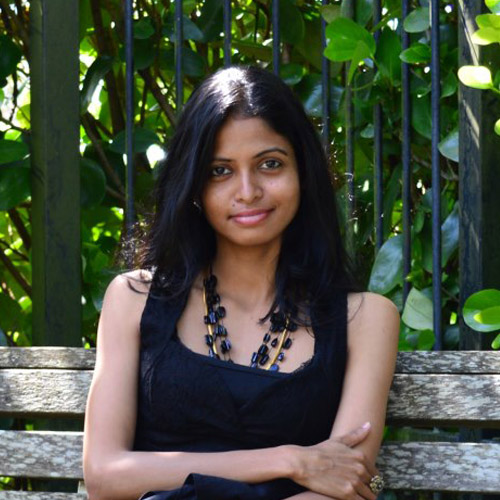 LAAVANYA DINESH
Everyone do have a passion for something in their life that motivates or inspire in some way. I am also one of them and passionate about digital drawing and painting. I developed an interest from an early age. After Migrating to New Zealand I have done many paintings and sold a few too. Hoping to open up my own mixed media art gallery in near future.
Really worthwhile, Makes you rethink your passion and the right way to fulfill it. Special thanks to Sangeeta and Pablo for the excellent guidance and motivation. Facebook: Bees and Butterflies- Mixed Media art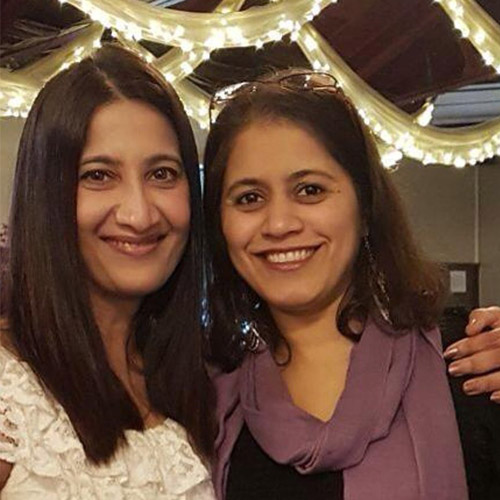 HETAL PARMAR
"Live Your Dream" helped boost my confidence and entrepreneurial skills. It helped me build contacts to learn business skills. These were great sessions for anyone who had a good idea and keen to work on it to see that dream become a reality. Sangeeta and Pablo are awesome at motivating you to think for yourself. Thank you everyone who made these workshops happen.
At The Cake Lounge, we make delicious mouth-watering cakes, cupcakes, and cake-pops. We believe in quality cakes baked daily from fresh ingredients. Our cupcakes are baked on the same day. Our website: http://thecakelounge.co.nz/ Our Facebook page: https://www.facebook.com/TheCakeLoungeNZ/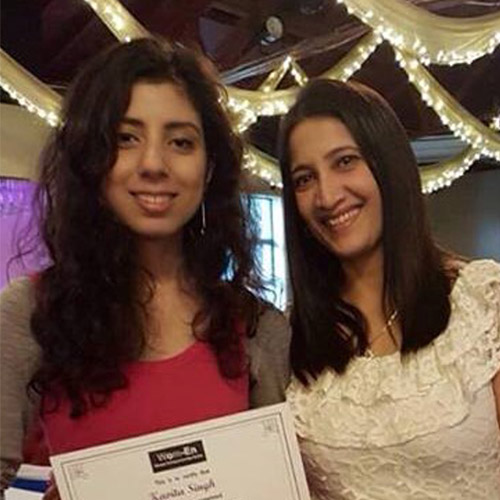 KAVITA SINGH
STEM Maker hood is a portable service that puts the fun back into Science and engages youth in understanding the world around them.STEM stands for Science, Technology, Engineering and Math's, a movement to develop deep, creative and philosophical inquiry in the 21st Century. This way of thinking combined with the hands-on approach of makerspaces, collaborative environments where youth from all walks of life are able create and learn from each other is what STEM Maker hood is all about. We guide youth (ages 7-13) to focus on real-world issues through the engineering design process, handson inquiry and open-ended exploration. Being able to implement this idea as an educational tool in the youth community will provide opportunities for them to grow further than the average classroom.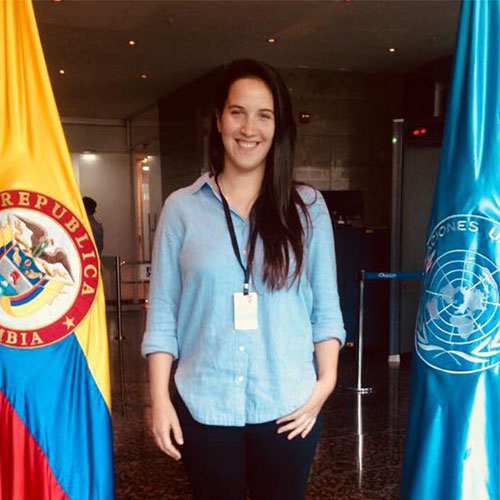 MARIA
My overall career objective is to continue developing my knowledge and passion for human rights, communities development, empowerment of women's and humanitarian aid. The experience at The Centre for Women Entrepreneurs give me the opportunity to enhance my skills, knowledge and growth, both on a personal and professional level. The "Live Your Dream" program gives me the possibility to meet great empowering women from all age groups and educational backgrounds that have a dream and are taking an action make it real.
I especially thank Sangeeta, Pablo and Laavanya for their support and all the people involved with the program for encouraging me and all the women to live their dream and make it true.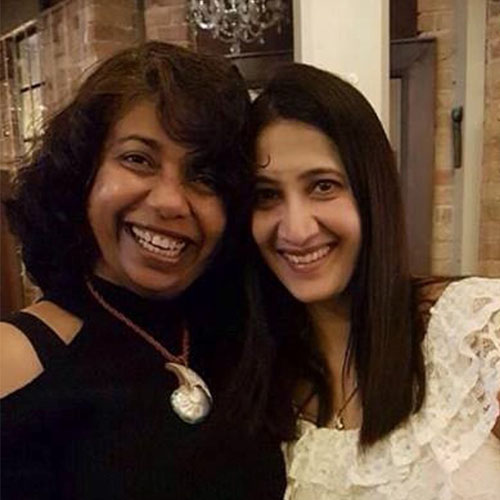 ASOKA GAMAGE
Attending the Live your dream workshops have enriched my life in many ways.Both Sangeeta and Pablo introduced us to a lot of course material delivered in a creative and fun way. They were very generous in sharing their knowledge. I learnt a lot about thinking creatively and taking steps to act on those creative ideas.
My idea is to start up a closed blog where parents, family members, care givers and those who are experiencing challenges due to a disability can connect and support each other. A closed blog and the anonymity (an option available) will make it more confidential and help maintain ethical boundaries.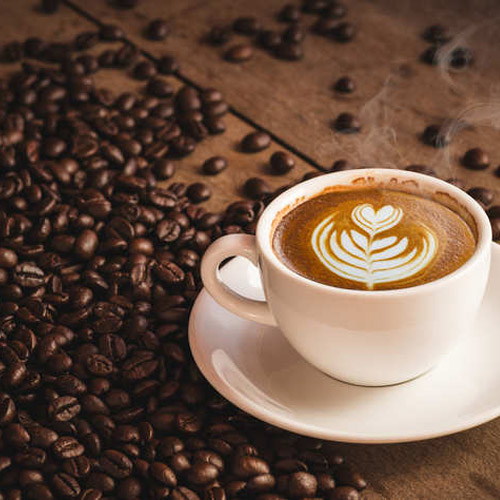 NAZMIN BHIKOO
AMARTE Project Coordinator-Live your dream entrepreneurial start up project is great! It puts your business dreams into action and gives you the tools and knowledge to start up your own business or project.Auckland Migrant and Refugee Training Enterprise Project (AMARTE)! Supported by Sky city Community Trust and Puketapapa Local Board.