Live your Dream 2019 (Round 1)
At WEN Centre we believe in empowering people with ideas. We run practical start up business workshops that empower you to transform your idea into a business. We are proud to announce the first round for this year, Live your dream 2019 (March-July).The programme includes practical and interactive sessions, mentoring and networking opportunities to enable you to start or grow your business confidently.
Live your Dream 2018 (South Auckland-Pitch event)
We were excited to run the final pitch event in south Auckland. The event served as the grand finale for our Live your dream 2018 Program. Seven rising ideapreneurs pitched their ideas at the event, after have gone through a 6 months intense journey. The event was held at Te Haa O Manukau on 16th March 2019.
Live your Dream 2018 (South Auckland)
We are conducting a series of workshops in south Auckland communities on building creative confidence, skill assessing, creative thinking, and problem solving skills, critical analysis, creating entrepreneurial awareness, idea development, prototyping and testing, market evaluation. . Our programs are focuses on learn by doing. Its best learned through experience, which helps participants develop an entrepreneurial mindset to serve them in their future business startup or career. Even if they do not have a business idea in their mind our program provides the experience of starting a new business or a sparkling new idea. Participants use business model canvas for their startup idea. We strive to change the mindset of participants, to overcome barriers and seize opportunities so they believe in themselves and what they can achieve.
Live your Dream 2018 (Central/West Auckland)
We conducted series of workshops in Auckland communities entitled "Live your dream". Our objective was to support, elevates and inspires women to create their own businesses that work around their family life. Many mums who want work-family balance are considering starting their own business. But for some, it is not easy to get it all together. They need to create freedom, flexibility, family time, success and the money for themselves and their families.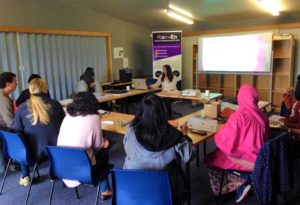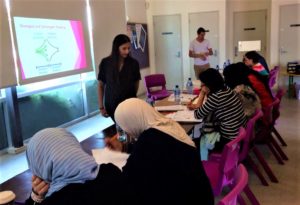 Live your Dream 2017
Live Your Dream is a program to inspire and build self-confidence and educate to recognize opportunities and adopt with the changing markets. We conducted a series of workshops in Auckland communities on building creative confidence, skill assessing and creating entrepreneurial awareness.